For Halloween, during the day, I did something a bit different this year. Sophia, Lulu and I, joined Lori and Meredith and their children for a visit to a nursing home. The children passed out treats to the seniors. Several of the seniors were incredibly thrilled to see the children, especially with them donning adorable costumes. And, many of the Seniors were wearing costumes themselves! They received sugar free candies, homemade cards and notes.
I was very proud of the girls. They did very well with their manners and with passing out the treats.
I left there with a great feeling and lots of warm fuzzies. It felt good to do a little something extra, rather than simply putting Sophia in a costume.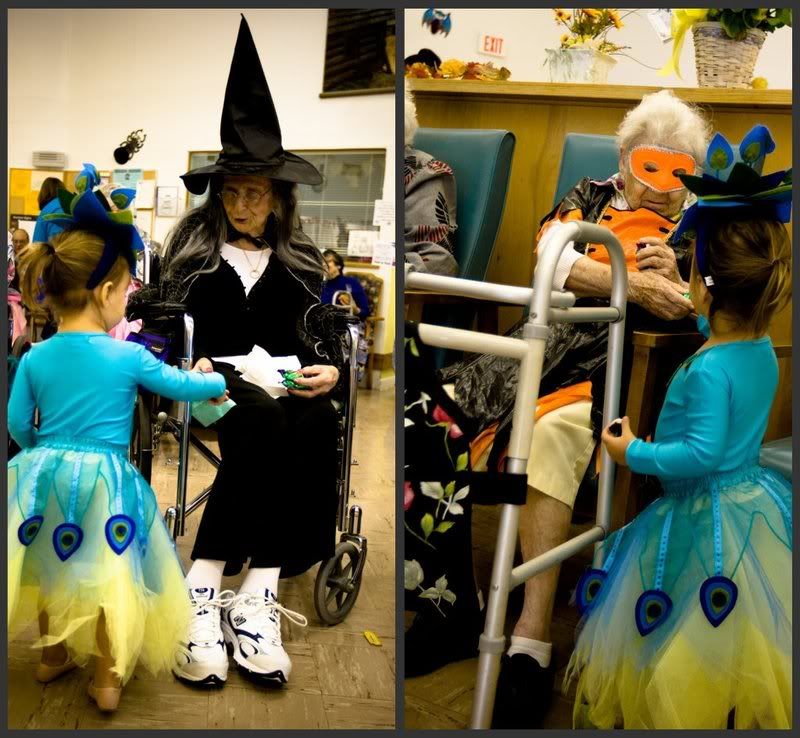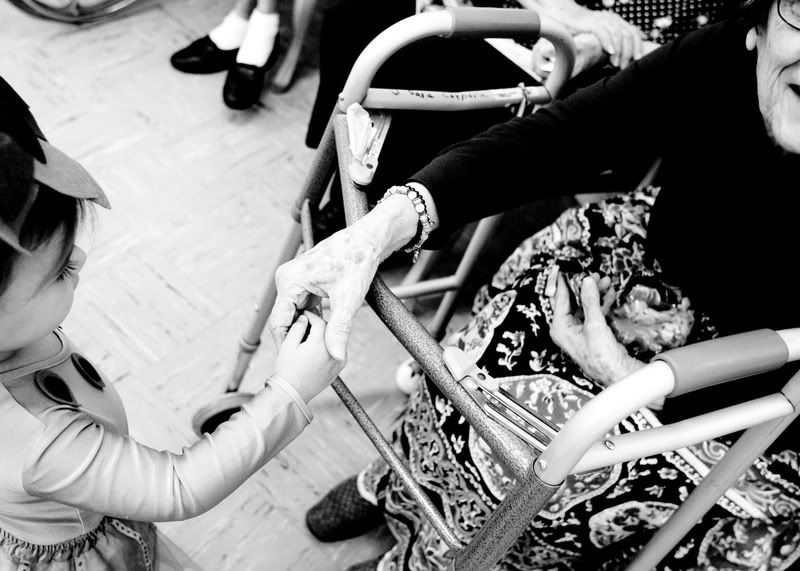 And here's my Best Shot below. The lovely lady couldn't get enough of Sophia. And it melted my heart.
For more Halloweeny images, visit
Mother May I.