No matter how tall they get, or how much facial hair they grow, these two guys will always be my boys, and I love that they still enjoy spending a Sunday morning with their momma. It was a day just for the three of us. It's
ACL weekend
here, so the streets were filled with peeps. We hit Congress avenue and enjoyed some of the venues it had to offer and soaked up some Jo's.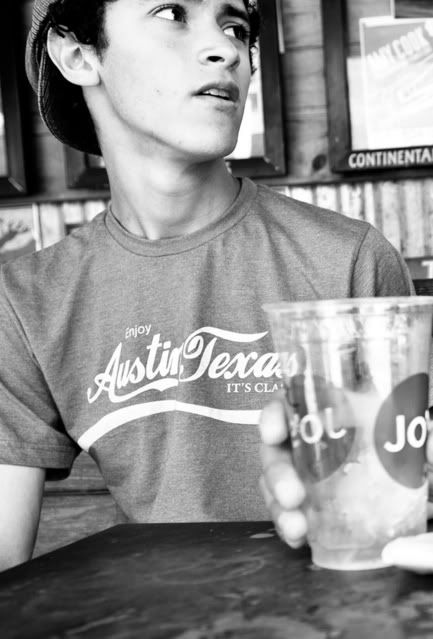 I love how this photo captures Jay's strength and masculinity, and Domi's contemplative and peaceful nature.
This shot remids me of "Today".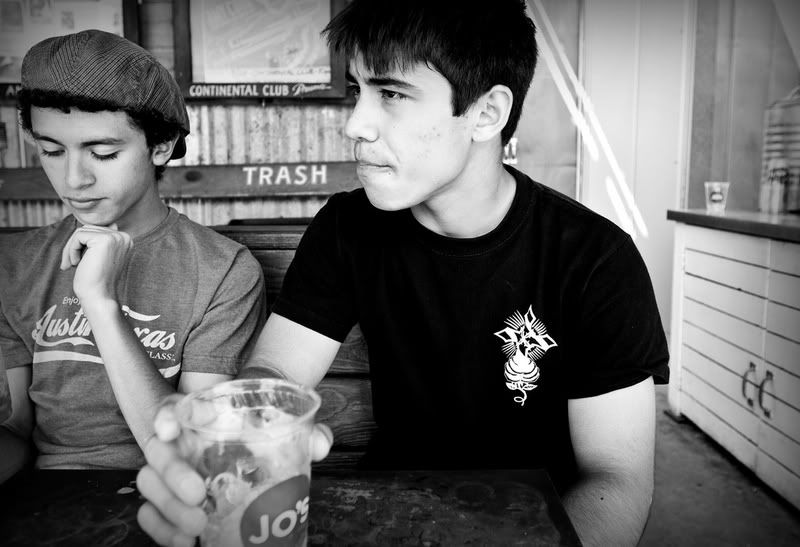 Even though the other two shots *speak* to me more, I choose this as my BSM, because it's fun.
For more images, visit Mother May I.
Have a terrific week!