You know you're an
Other Mother
when you're at a get-together and snap photos like this.
Last night, several of us O'Mamas got together and we celebrated a Blessingway for the expecting mamas in our mother's group. There are five babies due this spring! And 4 of the 5 expecting guests of honor are mamas of children I care for (or have cared for). I truly feel a strong connection with these women.

Unlike your typical baby shower, there is no commercial gift giving emphasis at a Blessingway. The guests are invited to spend time with the mother-to-be. It's very mama centered and friends and family get together to give the expecting mama(s) support as she waits for her labor to begin.. We made a bracelet for each of the mamas to wear in labor to remind her of everyone thinking of her. The guests talked about why they chose the beads they did, what their beads symbolize and we sent a message to the mothers as we strung the beads.
The mamas also got some beautiful henna done on their tummies by the talented Nisha.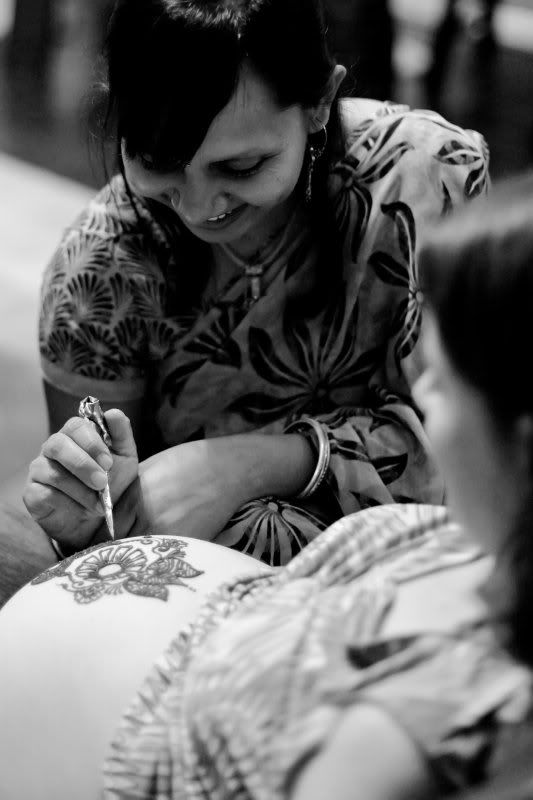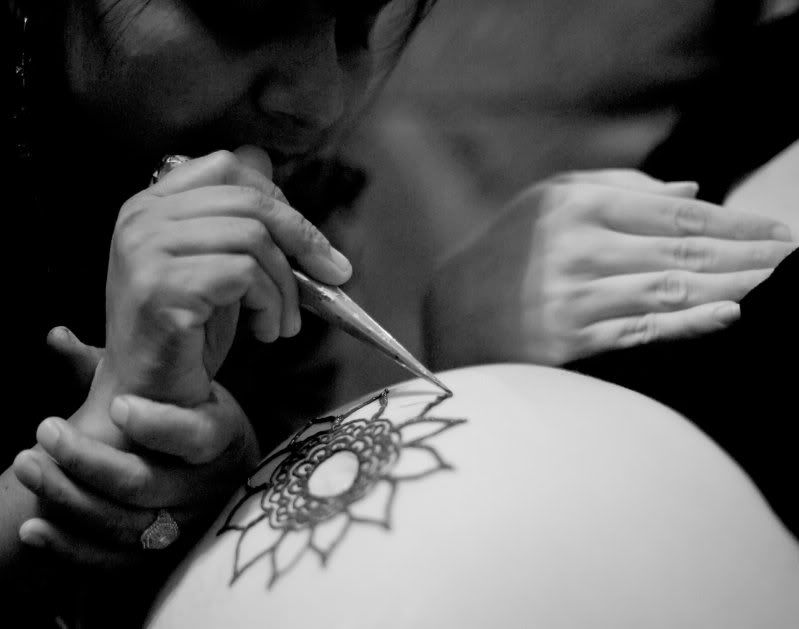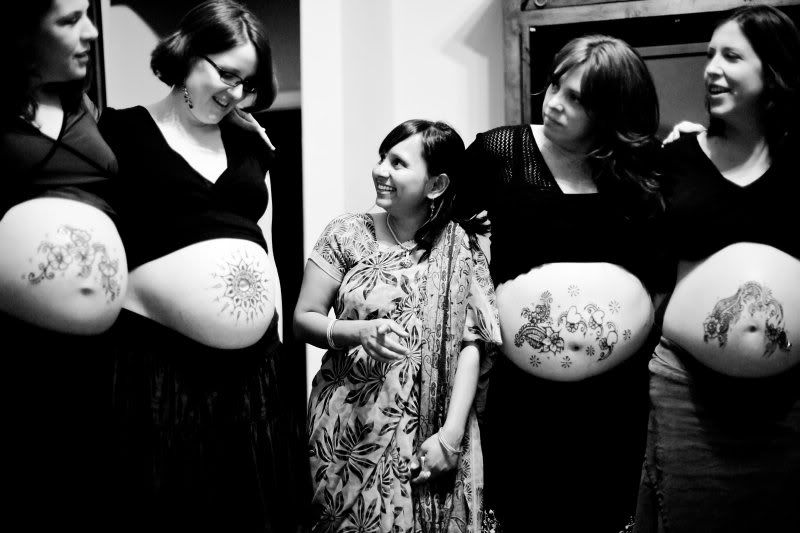 Tanya, Sharon, Gale, Andrea H., and Heather, I wish you all a healthy remainder of your pregnancy, a smooth labor, and baby that is a good sleeper! =)
Congratulations to you all!
xo,
Andrea