This post concludes my shots from my recent Seattle trip for my rendezvous with my childhood girlfriends. One of the most gratifying moments for me was seeing my dear friend Dawn, as Mom. You see, the rest of us had children very early (most of us have teenagers now), and she's the only one that waited. A long time. I'm going to tell a quick Dawn story even though this post is titled Brecken. You have to know a bit more about Dawn to see where I'm coming from on this post.

Dawn, Liza and I go WAY back. Back to elementary school. Like, back to big crayons. Dawn was what some teachers would have described as say ... um... ahem, a 'spirited child'. She was one of the brightest crayons in the box, but man, this girl was ALWAYS getting in trouble at school. She was a 'textbook' redhead (short tempered, fiery, fiesty) and let's just say, she spent a LOT of time at the principal's office, and I'll leave it at that. ;)

Dawn has been a teacher for over ten years and recently was promoted to be an assistant principal because she has an amazing way with students. But, when I saw her with her son, with so much patience and love, my heart melted, because I saw a love so pure, so true, and so unconditional.
Like I said earlier, I just loved seeing Dawn, as Mom.
This is her boy, Brecken and I was very pleased to finally be able to meet her little man.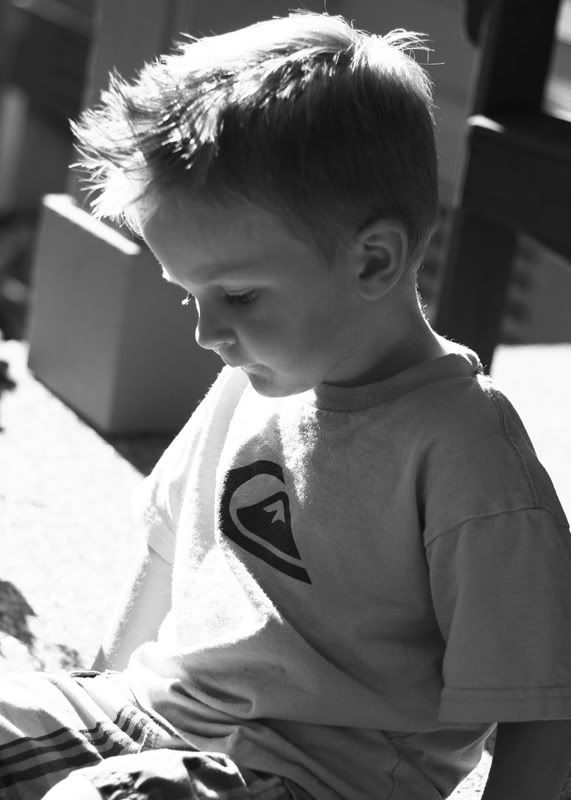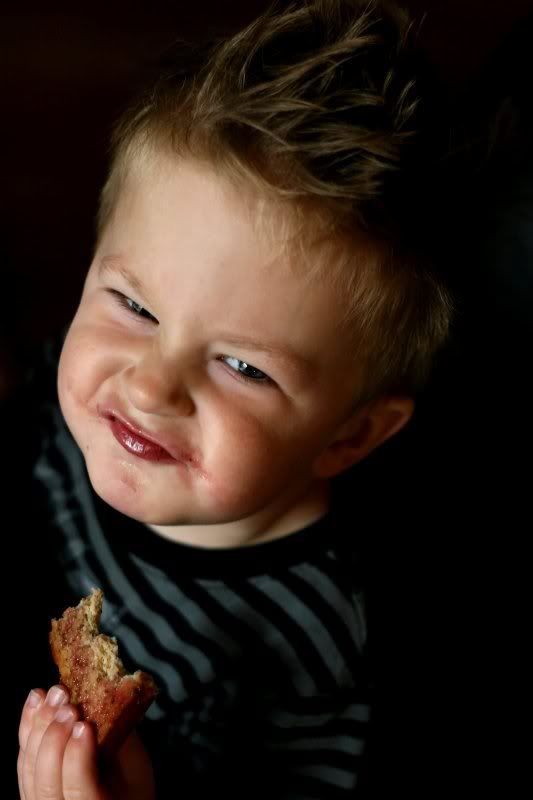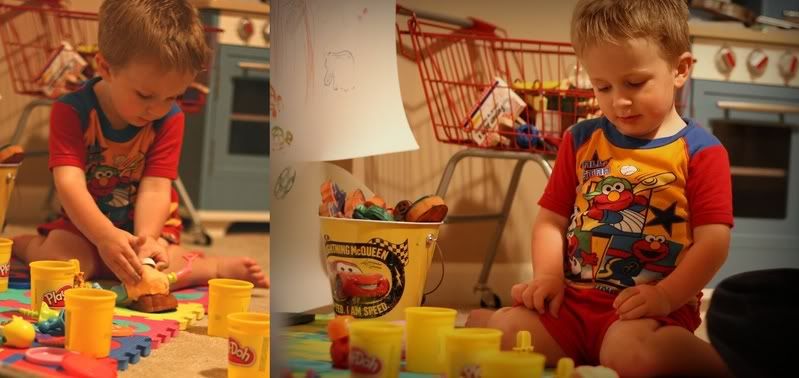 He tells me this is what he likes to do before bedtime. Part of his routine.
I couldn't resist these shots because look at Henry, the adorable dog!